Important Message!
Due to recent events developing with COVID 19 and issues around the U.S. Postal Service, orders may be delayed. This may affect shipping times and estimated dates, especially on international orders. Once the product is in possession of the USPS, any concerns with the shipping must be directed towards them. Please keep this in mind when ordering. Thank you for your patience!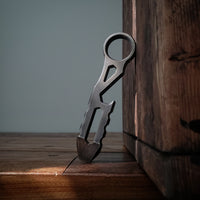 The Dark Side of the Sprybar
The Sprybar Version 2 (V2) Pocket Tool is now available in Darkened Titanium.
Heated with a large flame and quenched in oil, the Sprybar V2 now has a dark bronze, almost black look.
Available now in a limited batch!
Check it out!
Y-bar, Sprybar, & Sprybar 3.5
Y-bar, Sprybar, & Sprybar 3.5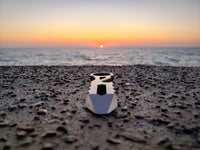 Check Out My Instagram!
Head over to 'cjg_design' on Instagram for more information and cool posts. See the products in action and keep up to date on new designs. 
Instagram